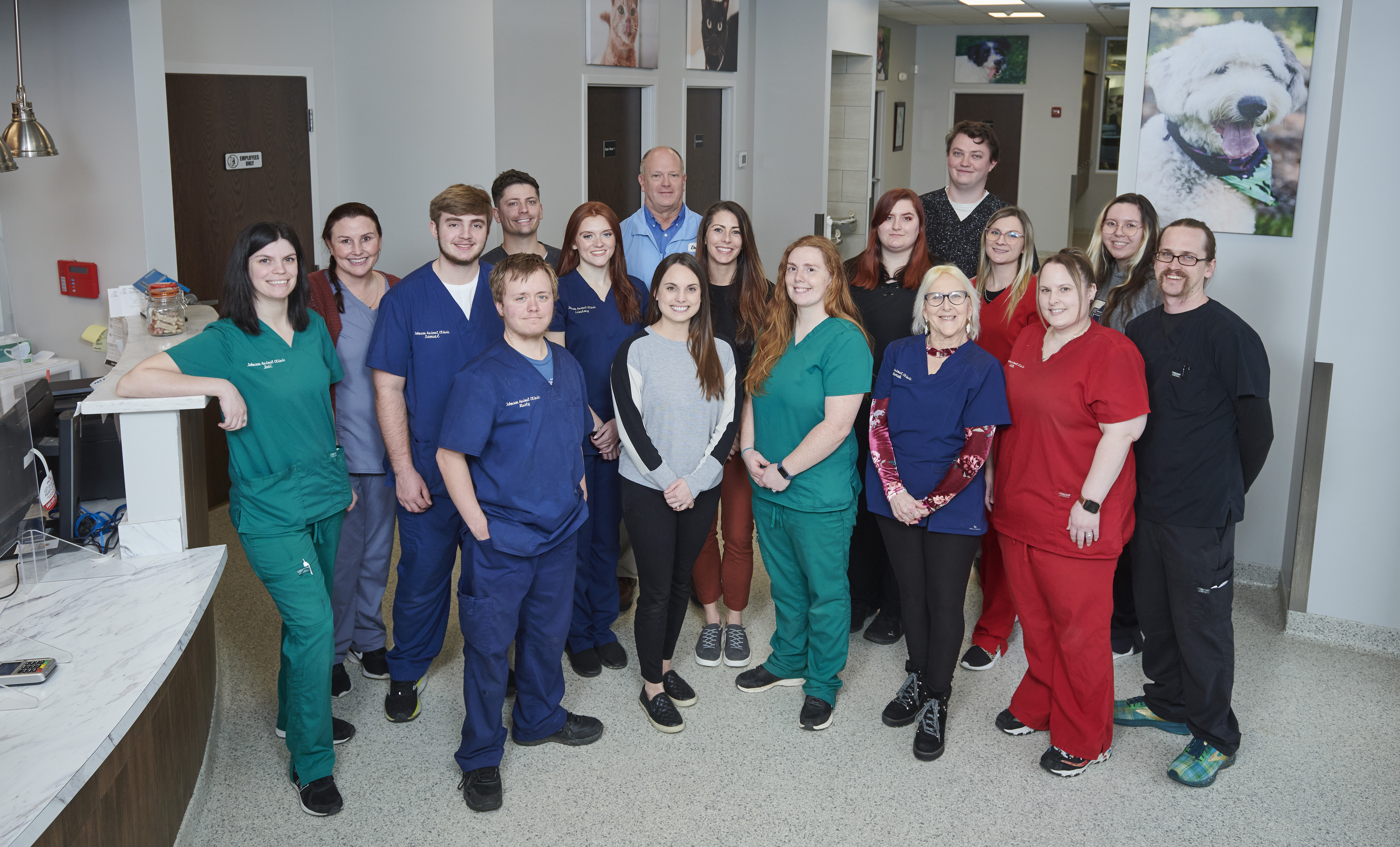 Johnson Animal Clinic is a busy, small animal clinic in Hikes Point, Kentucky. We are privately owned and take pride in our family-like atmosphere. We aspire to be a practice where as a team, we make a positive impact on pet health care in our community.
We just moved into a brand new state-of-the-art facility that is super clean and conveniently located. We are looking for team-oriented friendly people who enjoy working in a fast-paced environment to join us!
Johnson Animal Clinic is currently hiring for the following positions:
We are interested in hearing from candidates who are passionate about pets and people.
If you would like to be considered for an available position, please submit an application today!
Read more about each position