Ariele Wright, RVT
Veterinary Technician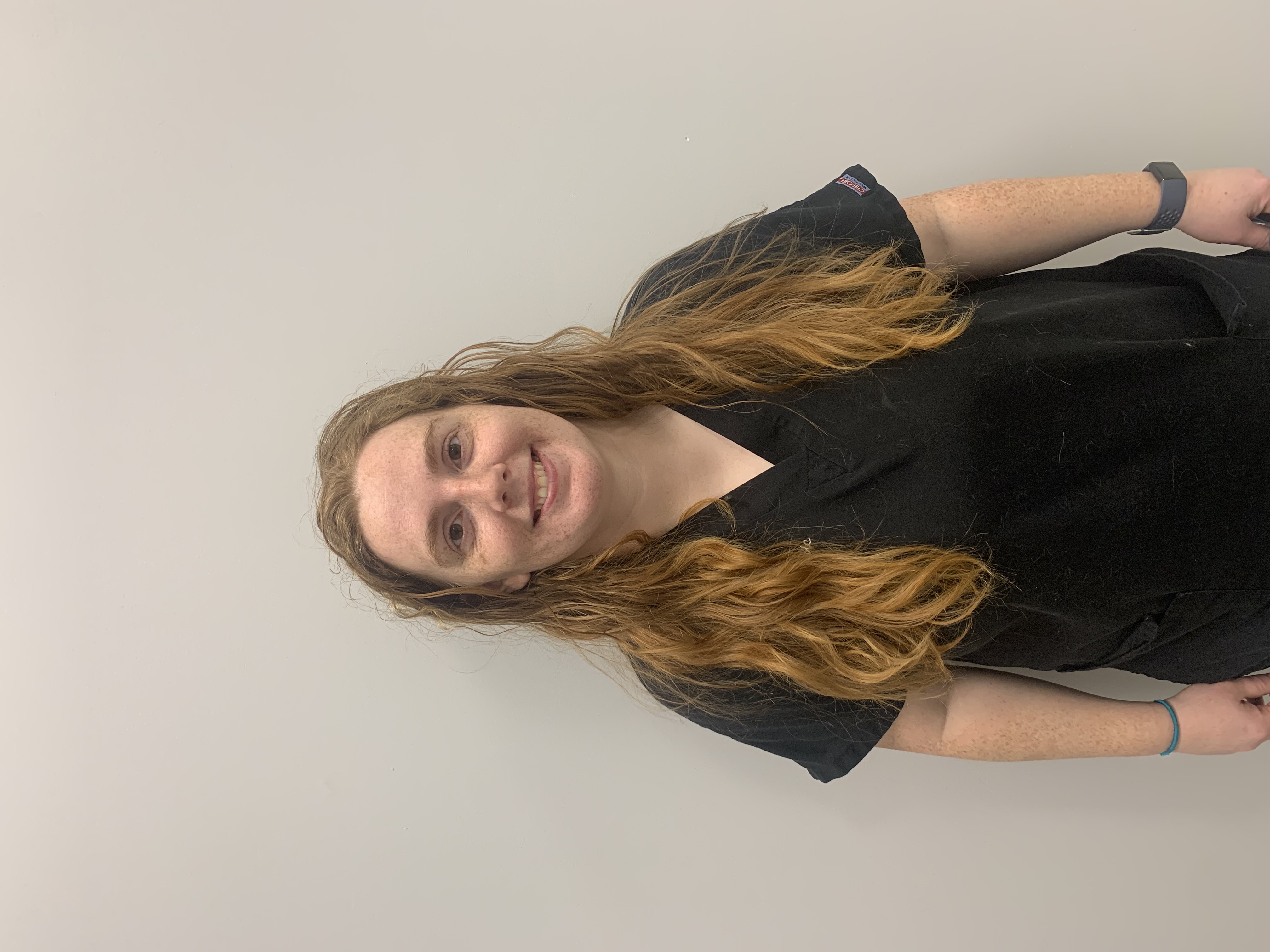 Ariele has been with Johnson Animal Clinic since 2013. She graduated from Morehead State University with a degree in Animal Health Technology. Ariele and her husband have a housefull with two children and four pets!
Jodi Franklin, LVT
Practice Manager/Veterinary Technician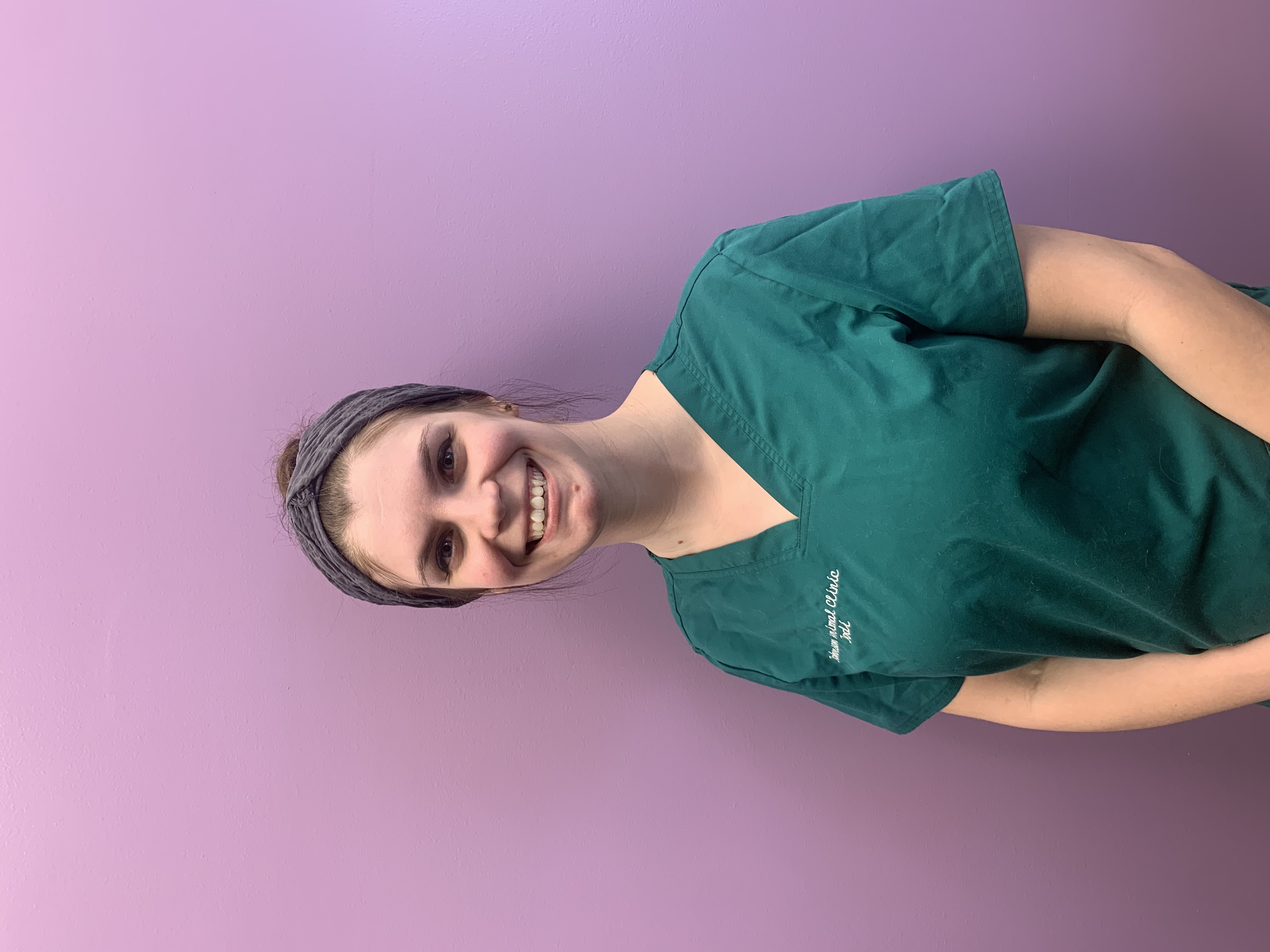 Jodi has been with Johnson Animal Clinic since 2015. She has always been extremely positive and has a huge passion for animals. She enjoys helping out in surgery and loves orange kitties. Jodi and her husband TJ have three cats of their own, Dobby, Franklin, and Princess Figgis.
Jake Bauman
Veterinary Assistant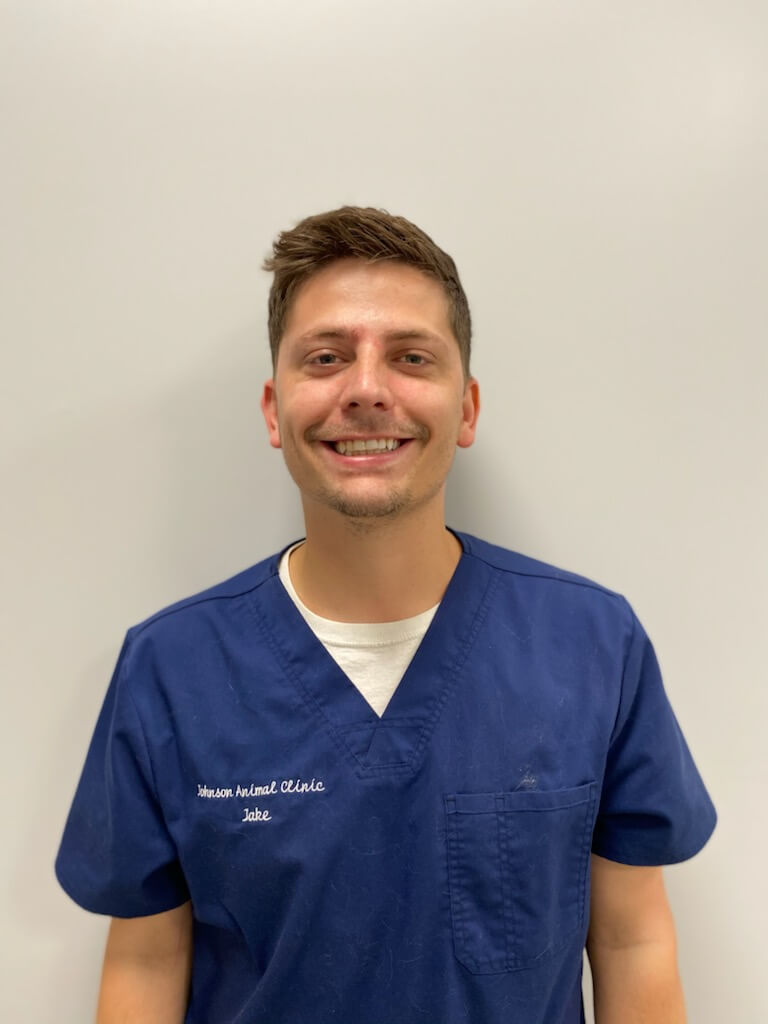 Jake has been with Johnson Animal Clinic since 2010. He graduated with a degree in communications from the University of Louisville. He has three dogs at home, Zane, Shiloh, and Lola. Jake provides compassionate care to your fur babies and is a big help wrangling the larger breeds! In his spare time Jake enjoys sports (Go Raiders!) and music.
Deborah Cox
Kennel Assistant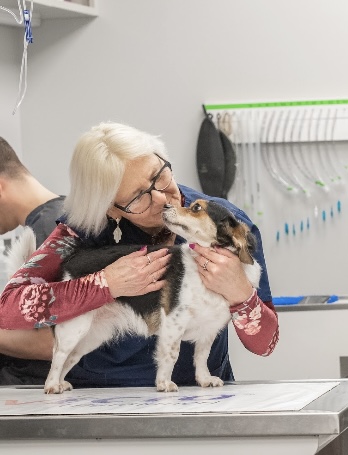 Deborah has been with Johnson Animal Clinic since 2016. She is always ready to help with anything a doctor or technician may need! You'll always see her with a friendly smile and giving our patients lots of belly rubs!
Stephen Bornschein
Lead Surgical Technician/Veterinary Technician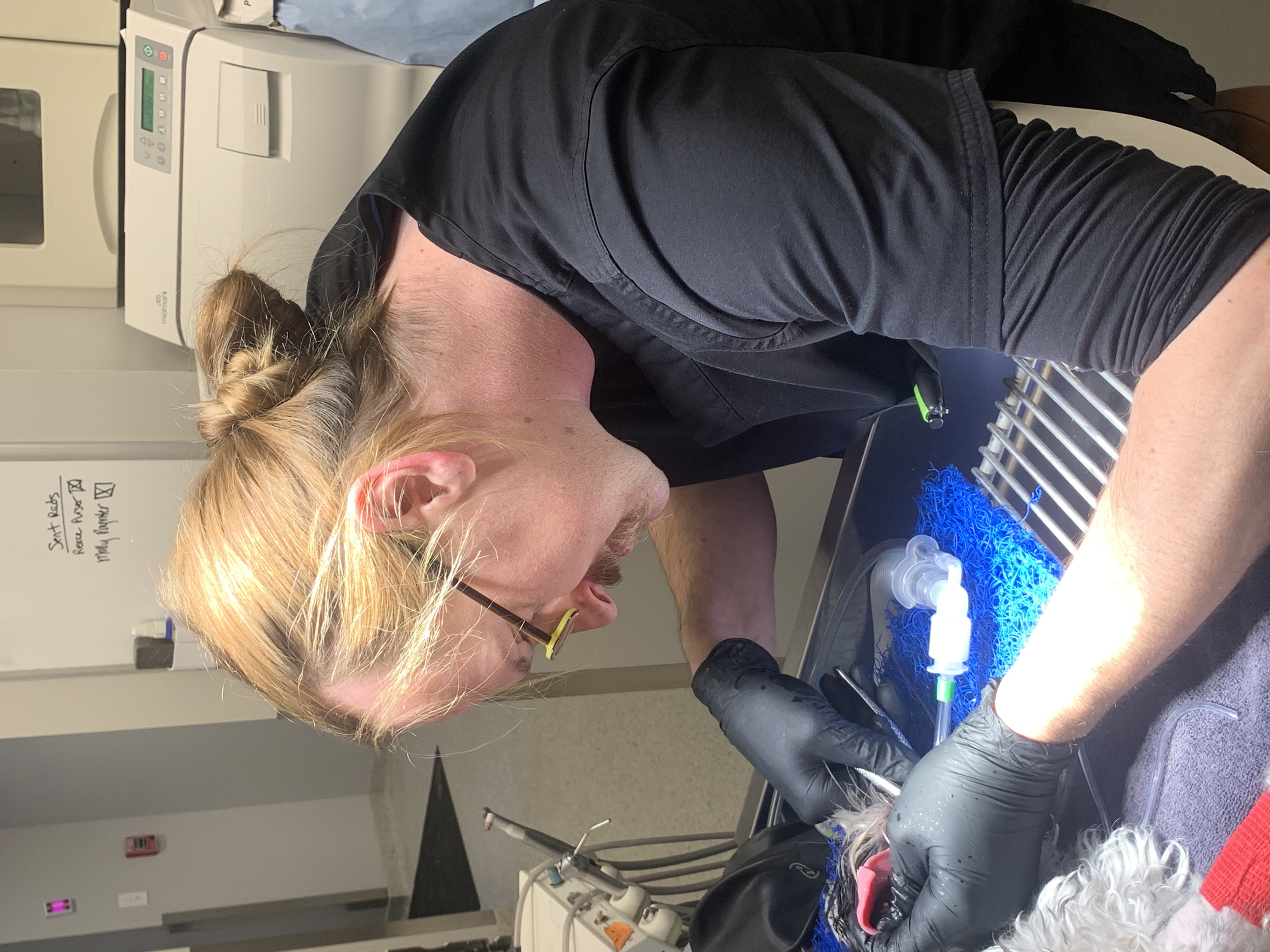 Stephen has been with Johnson Animal Clinic since 2019 as a veterinary technician. He attended the Savannah College of Arts and Design for ceramics before transitioning to the veterinary world, and now has over a decade of experience in the field. He has a strong passion for animals and does exceptional tech work at the clinic. In his free time he enjoys fishing, cars, and music.
Lindsey Kelty
Veterinary Assistant/Social Media Coordinator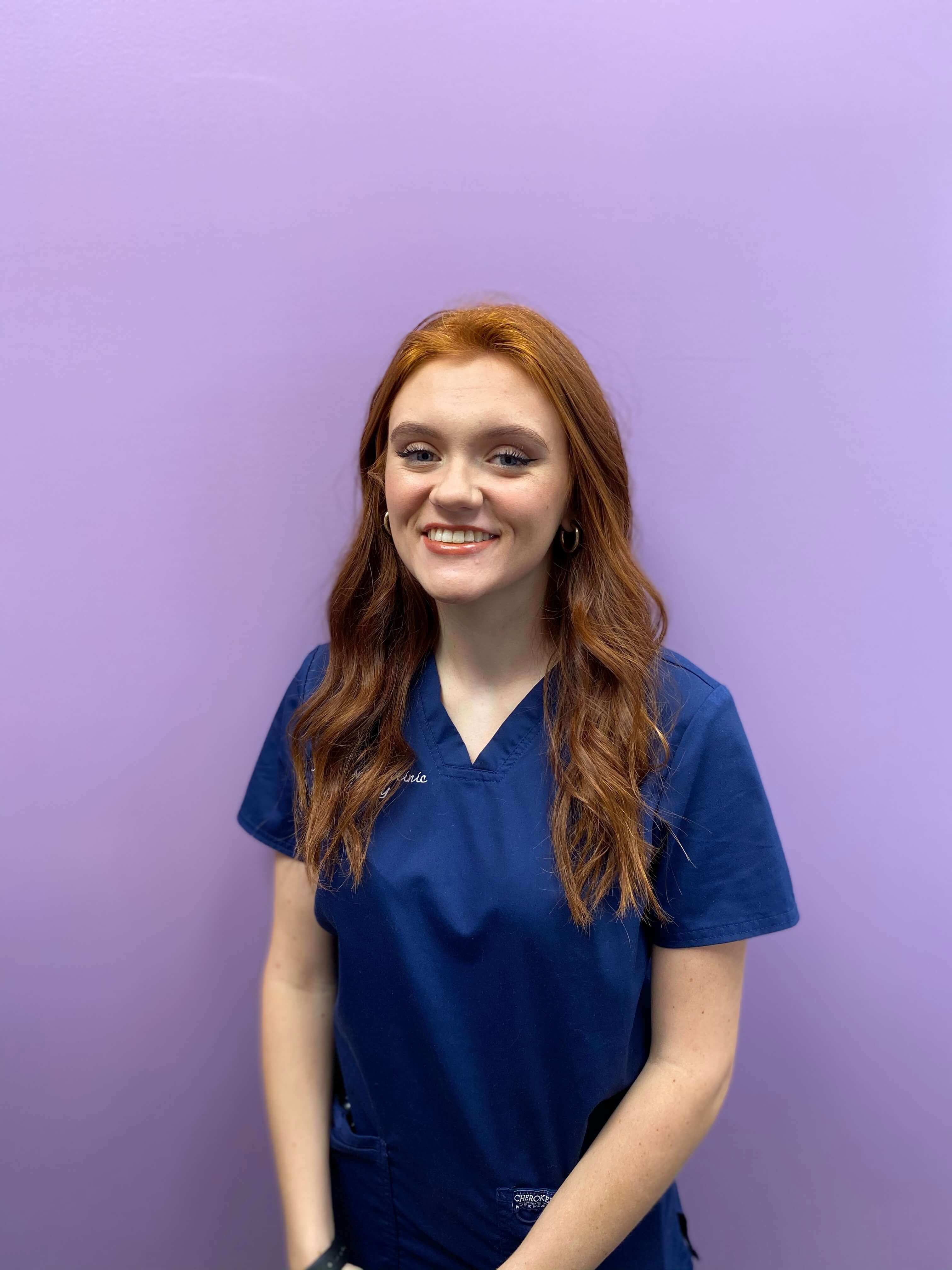 Lindsey has been with Johnson Animal Clinic since 2019 as a receptionist and assistant. She is a full time student at Indiana University Southeast. She is studying Biology with a double minor in Chemistry and Environmental Sustainability. Upon graduation she plans to get her masters degree in Marine Biology. She has an Old English Sheepdog named Chandler. Lindsey brings a pleasant attitude and a friendly face to the clinic.
Kate Miller
Veterinary Assistant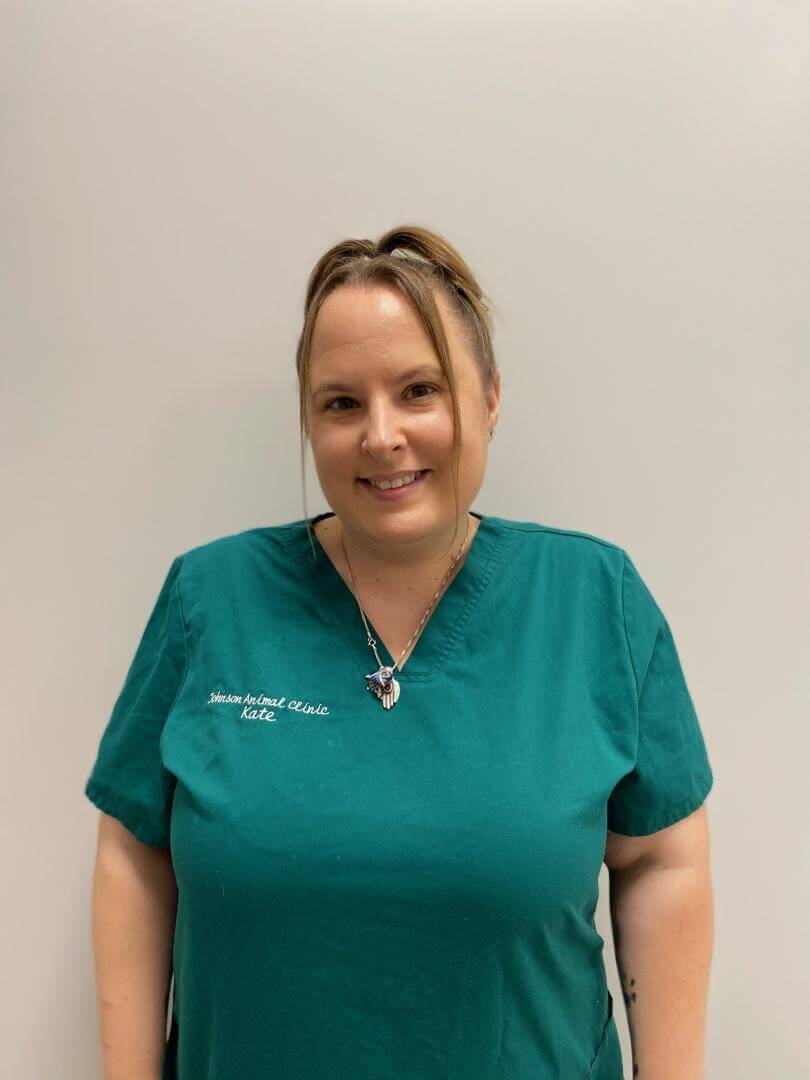 Kate has been with us since May 2019 and has worked in the veterinary field for 10 years. She has two dogs at home, Buffy and Claire, and one kitty named Smokey. Kate always brings a good attitude to work and you will likely catch her giving your fur babies extra attention when they're up at the clinic!
Falon Clark
Head Receptionist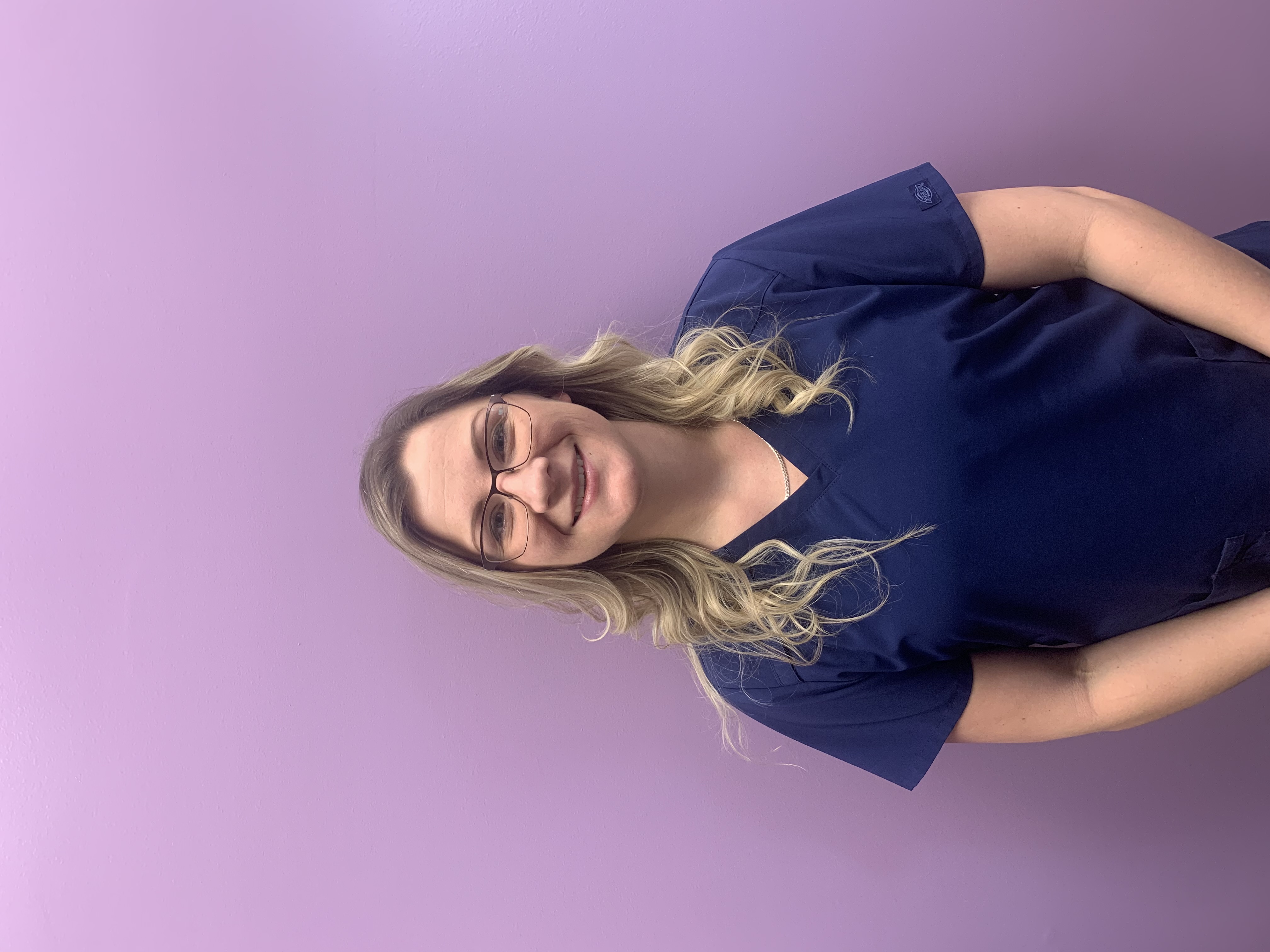 Falon has been with Johnson Animal Clinic since 2021. After graduating from PRP High School and attending Jefferson Community College, Falon decided to pursue her love for animals and never looked back! She has now been in the field for over 4 years. Falon is also a proud mother of 3 rambunctious, smart, and loving boys--two human and one cat :) .
Kayla Lustig
Veterinary Assistant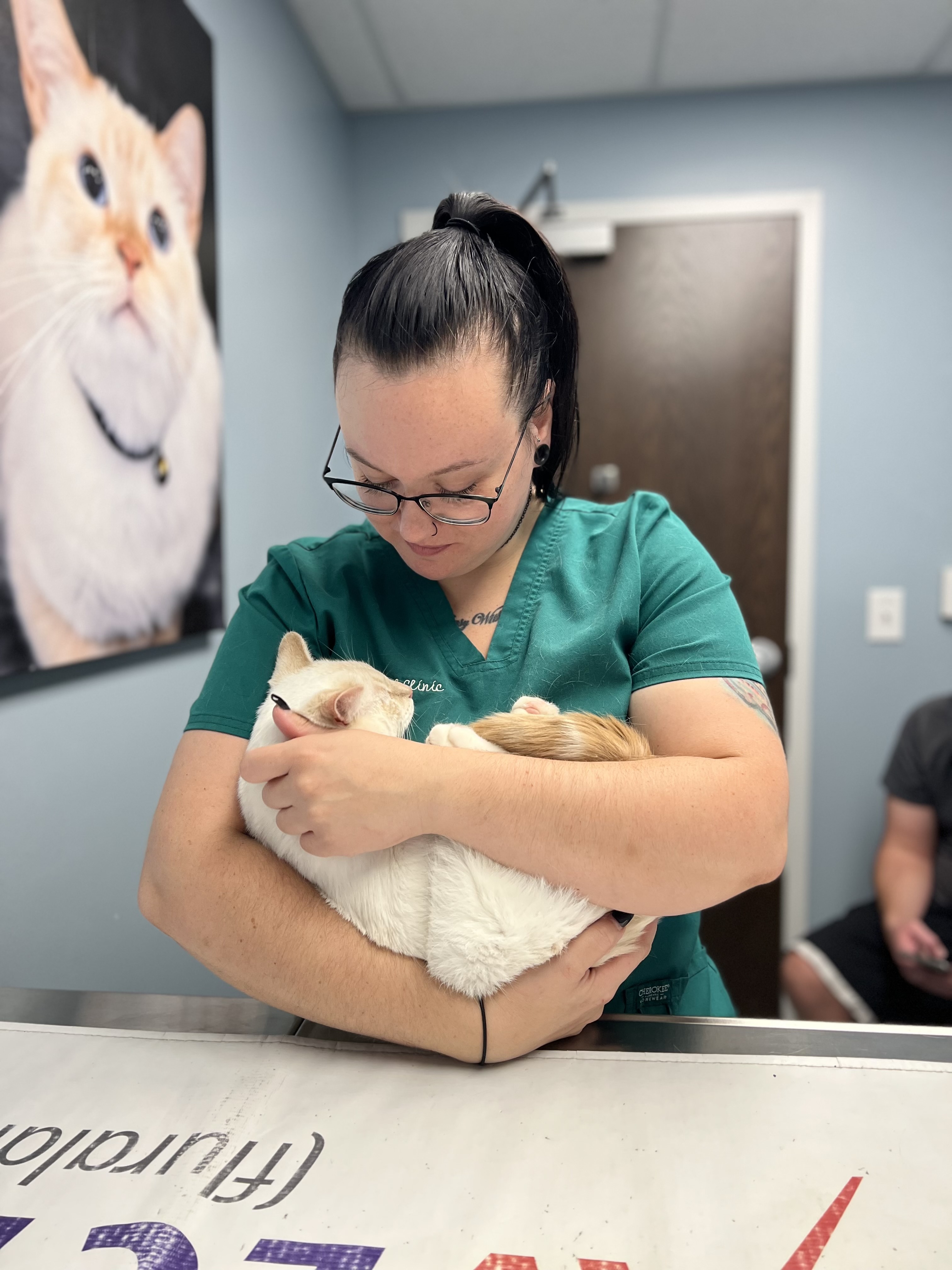 Kayla has been with Johnson Animal Clinic since 2020. She is fairly new to the industry but you would never know it with the expert care she provides. Kayla is known for her hard work and great sense of humor and has made a wonderful addition to our Johnson family.
Sam Shircliff
Veterinary Assistant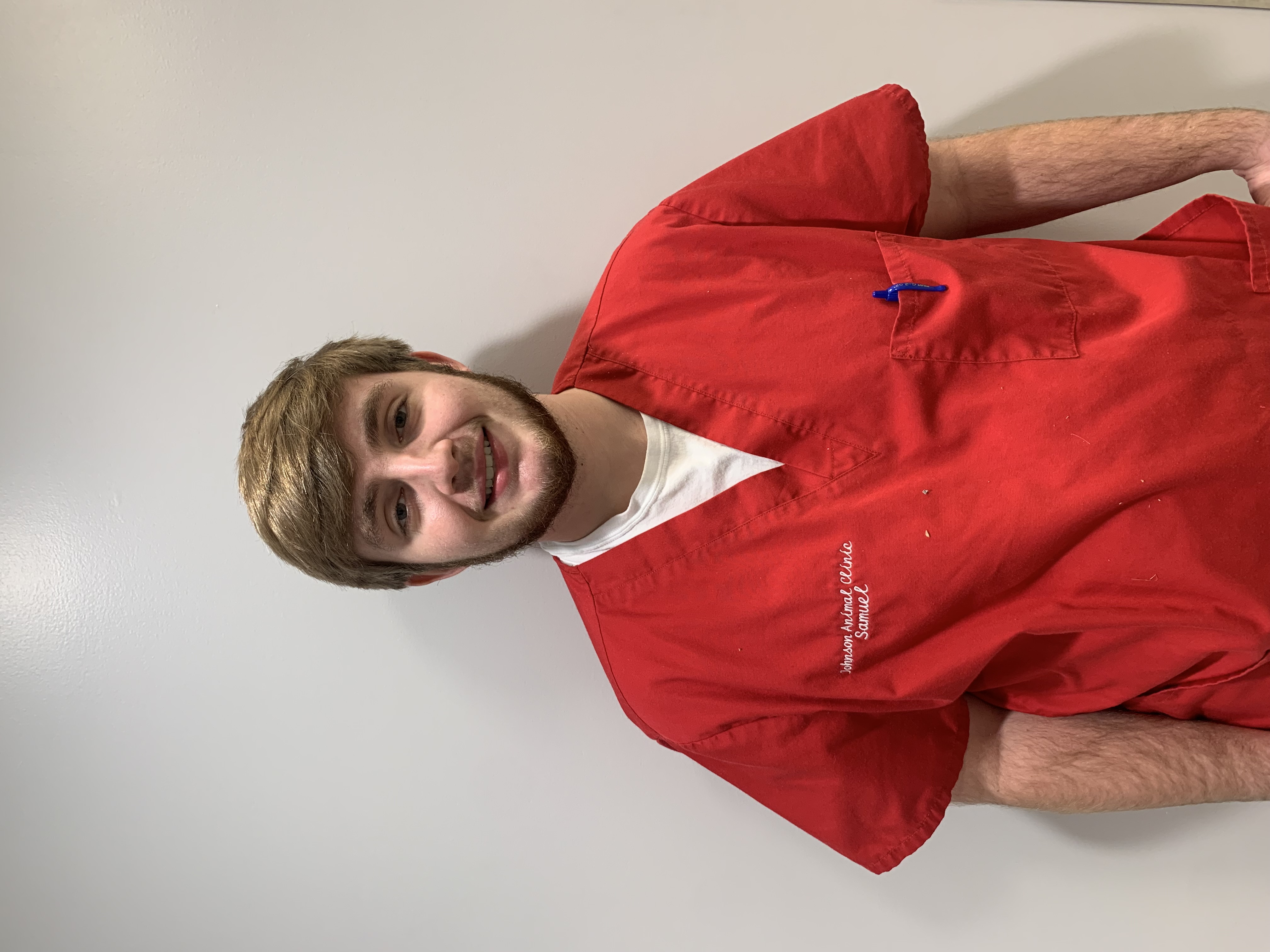 Sam has been with Johnson Animal Clinic since 2021. He is currently studying his undergrad at the University of Louisville for their Pre-Vet program. Sam brings a pleasant attitude and lots of laughs to the clinic.